FAH-15C "Workhorse™" (BIRCH) with Horseshoes™ - $361.00
*30 day money back guarantee
plus shipping and sales tax (CA) when applicable
The Folding Art Horse® FAH-15 is a Heavy Duty 36" birch model. Accommodating classroom artists requiring a lower drawing board profile. This "Workhorse™" is made of a high quality, extra strong, birch plywood. Stability and durability are enhanced by the addition of an ingenious front brace. When upright and extended the sturdy bench's 13" neck, 18" high seat and 11" x 36" rounded edge surface comfortably supports an artist and drawing board. The addition of Horseshoes™ protect the wood base from splintering, in addition to protecting the surface you work on. Click here for additional features.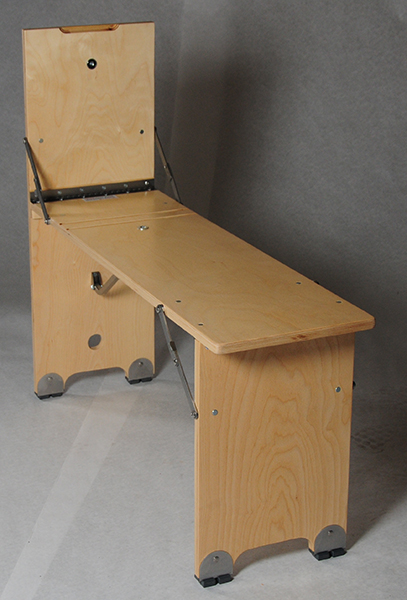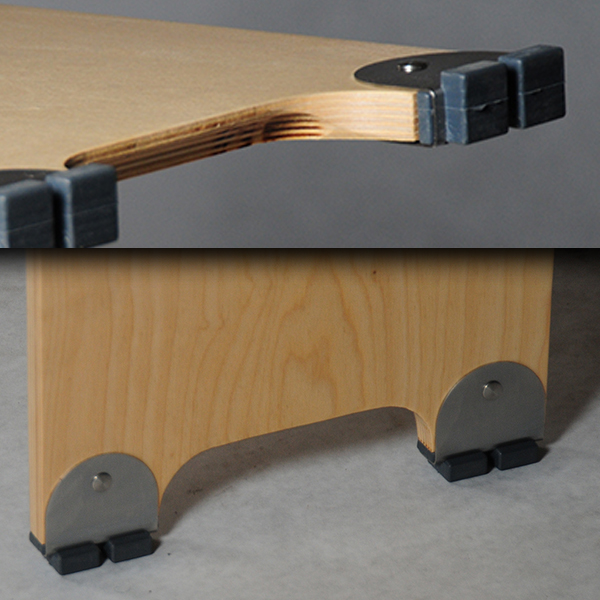 SPECIFICATIONS

Hardware: Stainless steel
Wood Material: Baltic Birch Laminated Plywood
Surface Finish: multiple coats of Polyurethane
Width (unfolded/folded): 12" / 12"
Length: (unfolded/folded): 37" / 54 5/8"
Height: (unfolded/folded): 30 5/8" / 2 3/4"
Assembly: No assembly required
Weight: 23.0 lbs.
Capacity: 350 lbs.
* 30 day money back guarantee does not include shipping and handling charges. Product must be returned in new (un-broken) condition and in original packaging.
Warranty: Free replacement or repair for one year (90 days for finish). Warranty does not cover cosmetic damages, nicks, discoloring, splintering. Covered damage must occur from normal use. Return and shipping costs to be covered by the buyer.


The Folding Art Horse® is a registered trademark.
Available through:
Eric M. Davis Studio, LLC
La Verne, CA 91750
(909) 596-2180