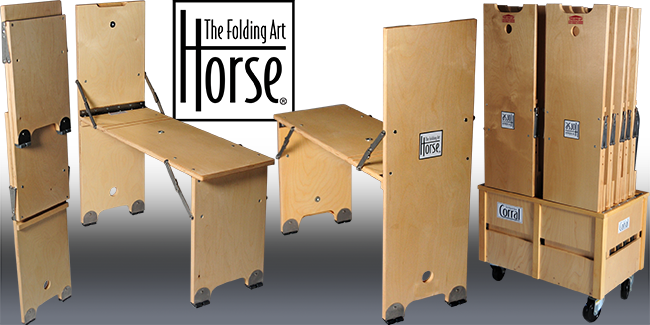 Multi Product Purchases - The Folding Art Horse®
[1] Please enter quantities of your desired products below and submit this form.
[2] You will be redirected to a tally page for your reveiw.
[3] Once you submit your Purchase Request an invoice complete with shipping charges will be sent to the email address you provide.
[4] An approved purchase order or other form of payment will complete your ordering process.
NOTE: Your email address and any other information you provide will not be shared with or sold to others.
If you run into problems with this form or don't hear back, you may also send your request with "purchase request" in the subject field to: eric@ericmdavis.com
Thank you!
BULK PRICING | VOLUME DISCOUNTS (click HERE)