INSTITUTIONS
Our products set up quickly and will save you valuable space while providing long lasting protection
The sturdy patented Folding Art Horse® uniquely flattens allowing for space-saving storage and portability. An individual drawing horse sets up in seconds, and a group of 10+ can set up and draw in a few minutes. When combined with the Corral™ you'll be able to store 10 drawing horses in just a 20" X 30" space adding to the multi-purpose of your studio space. Our durable drawing horses are light weight and easy to handle, enabling "out-of-class" activities and oportunities while still utilizing drawing-specific furniture!

Save money with our Stables™ (click here) a combination of our Corral™ and 10 horses.
Our institutional models
Built to handle the demands of college art students. Designed for classroom functionality and longevity.

30" seat models -
FAH-03C Birch Folding Art Horse®
FAH-13C Birch Folding Art Horse® with Horseshoes™
36" seat models -
FAH-04C Long Horse™ Folding Art Horse®
FAH-14C Long Horse™ with Horseshoes™
FAH-05C Workhorse™ Folding Art Horse®
FAH-15C Workhorse™ with Horseshoes™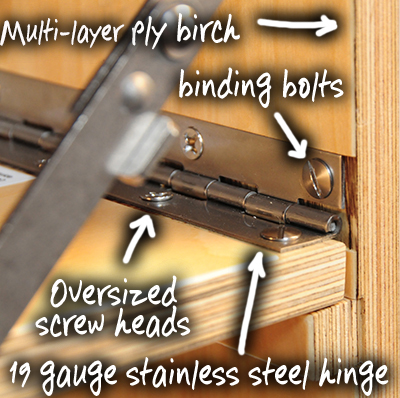 Special features
• Multi-layer ply birch laminate
• Heavy-Duty 19 gauge stainless steel hinges
• Oversized stainless steel screw heads and binding bolts secure the hinges
• Horse Collar™ rear safety brace.
Institutional ordering, and budget support
The next time you address your department needs and budget please consider the advantages and opportunities your department gains through the use of this traditional bench with a new fold. I believe this product will excite your students and inspire new artistic development inside and outside the classroom.
[1] Bulk Pricing- To view our discounts for large purchases please click here.
[2] Obtain a Quote - If you would like to receive a non-binding quote (total costs with shipping) for your budget planning please click here.
[3] To Purchase - Please enter your desired items (click here). You will receive a summary of your order prior to submitting a Purchace Request. Once you submit the Purchase Request, a non-binding invoice will be sent to the email you provide. Receipt of an approved purchase order or other form of payment will complete the ordering process.
In either case, there is no obligation to buy and your contact information will not be sold to a third party.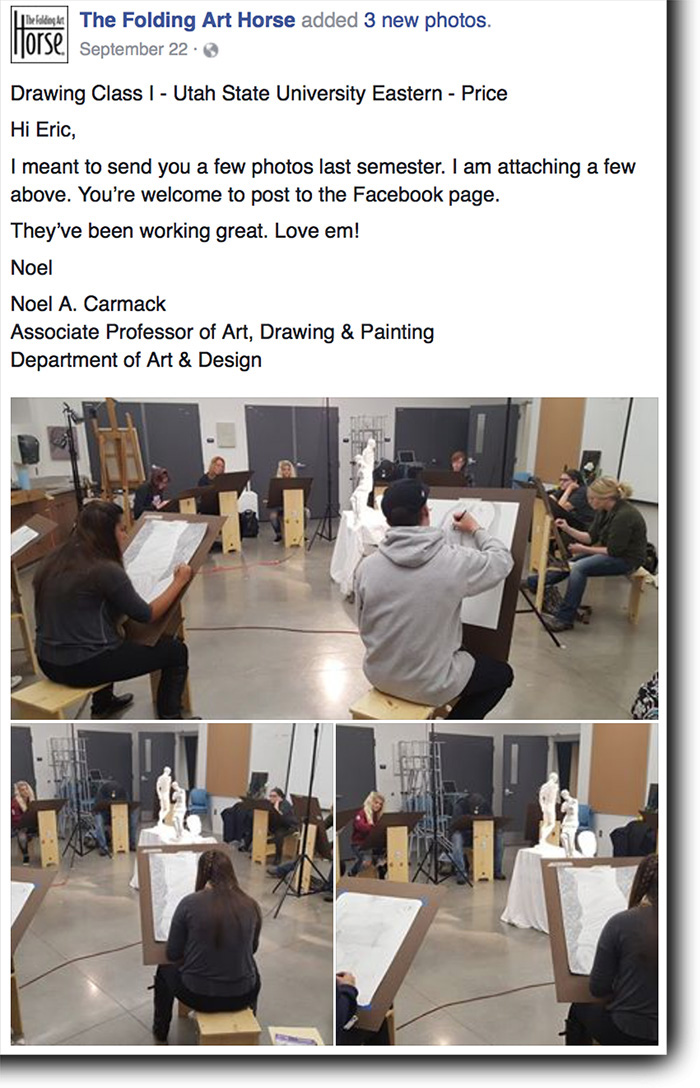 ---
Additional options and features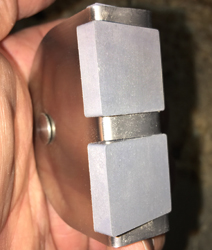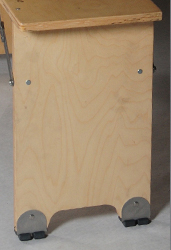 AVAILABLE NOW with Horseshoes™!
Now with the addition of our Horseshoe™ the base of our Folding Art Horses® is protected from splintering and chipping. The rubber foot provides an unmatched comfort for artists on all surfaces. Our Horseshoes™ have been designed to fit all previous models of The Folding Art Horse®, and the rubber foot is replaceable. Click here for more info.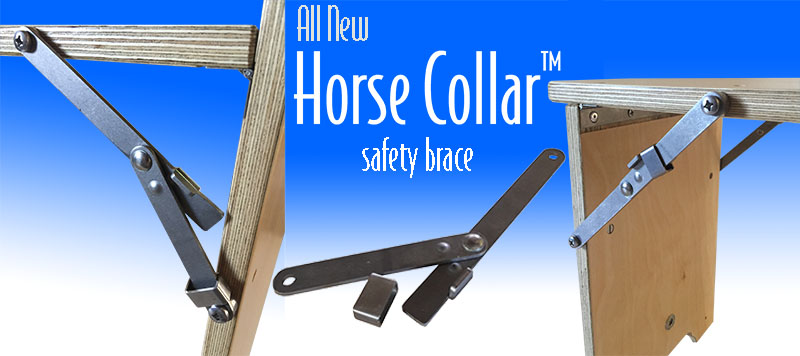 All models feature the Horse Collar™ safety brace
Our team has been continually dedicated to refining and improving our products. With our latest addition, our already strong rear brace now features a safety mechanism we call a Horse Collar™. Once the brace is locked, gravity slides the collar down to cover the overlap of both pieces, restricting unintentional movement. Safer and more secure than ever before, the Folding Art Horse® continues to provide educators and artists with the ultimate space saving solution without compromising the fundamental features sought after for artistic development.
---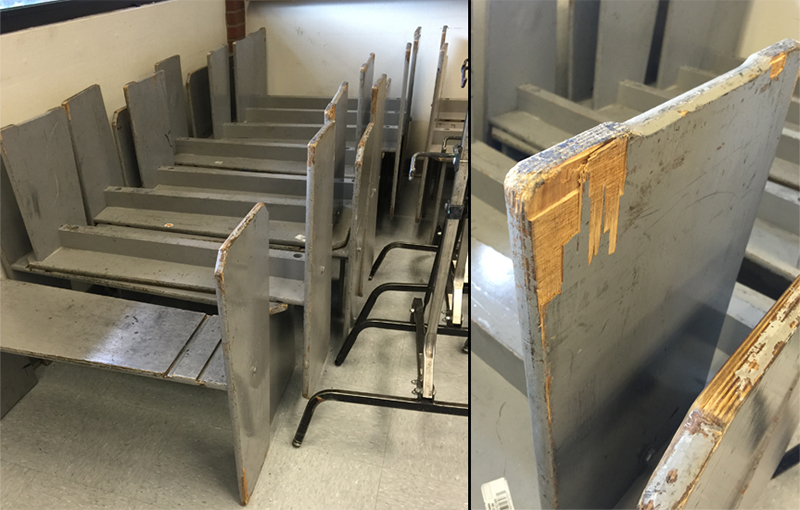 Examine your existing drawing horses
1) Do you still stack your drawing horses? Older abused drawing horses take time to set up, are a pain to use and don't demand the respect of your students.
2) Do they take up a lot of space? The Folding Art Horse® sets up in seconds and when combined with the Corral™ cart your studio fits 10 neatly in a 2' X 3' space.
3) Are your existing horses safe? It's worth checking out how sturdy and dynamic our product line is. Designed by artists for artists. Our products are made to order in the U.S.A.